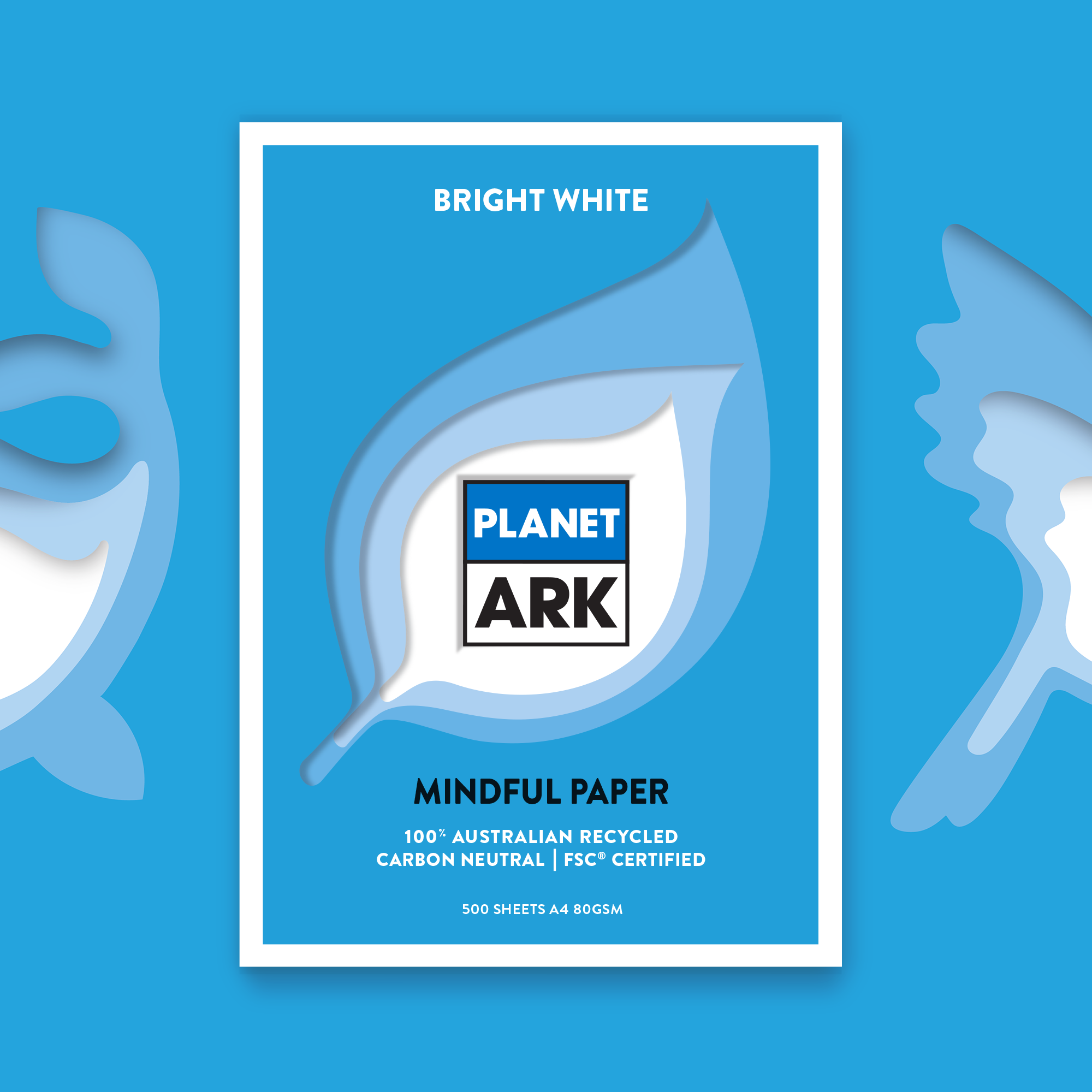 Scope —
Creative Strategy,
Packaging Design,
Brand Writing &
Communications,
Bespoke Illustration,
Production Management.
Challenge — Planet Ark is an Australian not-for-profit business who promote living in balance with nature. They produce an exceptional product & have an honourable philosophy. Neither however were represented in their plain & functional packaging. Using the current brand identity & assets, we needed to build a compelling story that inspired mindfulness & encouraged consumers to take positive environmental action all whilst reassuring them that they've purchased a high-quality product.
Approach — We introduced the idea, 'Mindful Paper,' to succinctly capture the notion of harmonious living. To bring that idea to life we created a graphic language that effortlessly speaks to nature. Soft, flowing lines, indicative of rings on a tree or a topographical map, form the shape of falling leaves & frame the Planet Ark brandmark. The natural, balanced elements effectively provide context & communicate the values & vision of Planet Ark.